St Georges Church, Tyldesley
Safeguarding
Safeguarding is of paramount importance to St. George's Church. If you need advice from the Diocesan Safeguarding Adviser; the contact details are shown below:
Diocesan SafeguardingAdvisor: Abbey Clephane - Wilson 0161 828 1451
Here is a link to the Diocesan Safeguarding pages
https://www.manchester.anglican.org/safeguarding
Altenatively contact your local Social Services
Manchester Diocese 24 hour Daily Hope Phone Line: Daily Hope Phone Line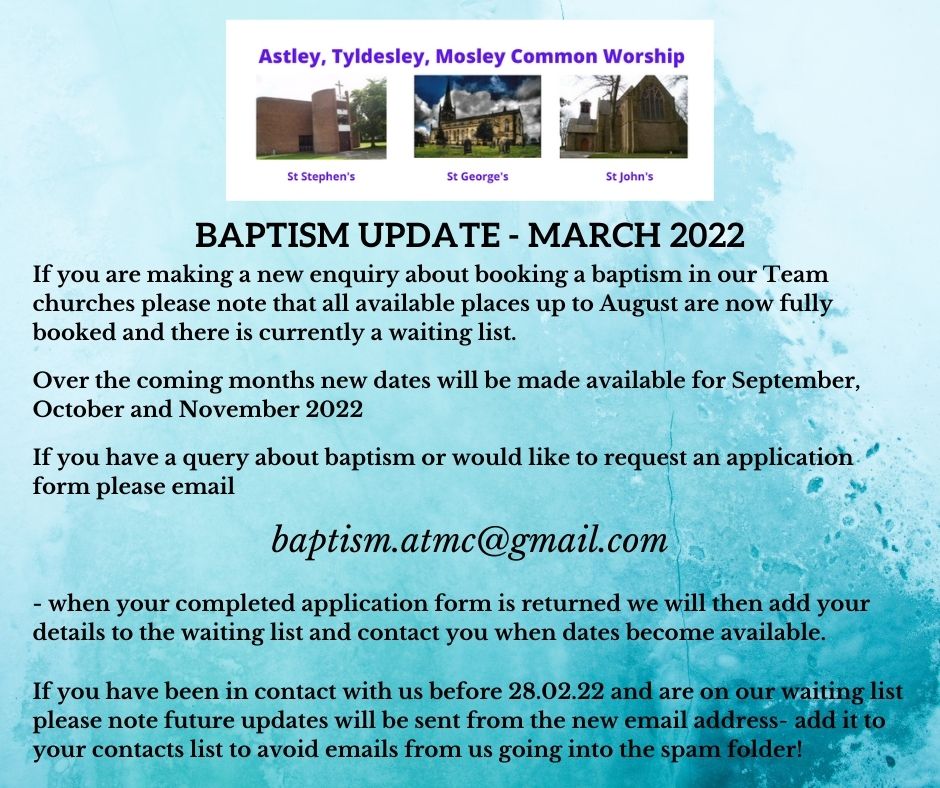 "Love the Lord your God with all your heart and with all your soul and with all your mind and with all your strength . . . Love your neighbour as yourself. There is no commandment greater than this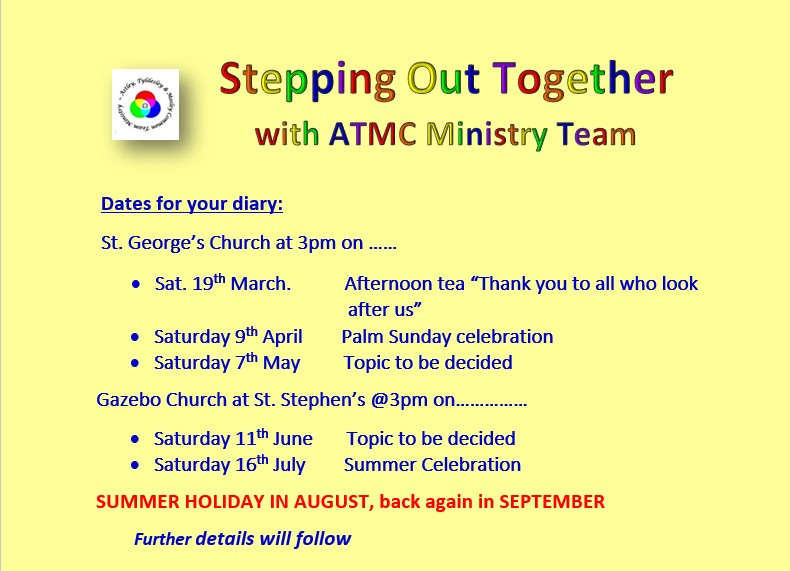 Parish Church of Saint George (St Georges'Church)
Tyldesley
Elliott Street, Tyldesley
M29 8GX
tyldesleystgeorgechurch@gmail.com
The United Benefice of Astley, Tyldesley & Mosley Common
a Team Ministry made up of
St. George's Church Tyldesley
St. John's Church Mosley Common.
St. Stephen's Church Astley